Here are the nominees for the Emerging Artist Award category of our 9th Annual EVA Awards! The Emerging Artist Award is sponsored by Grenfell Campus – Memorial University.
Kailey Bryan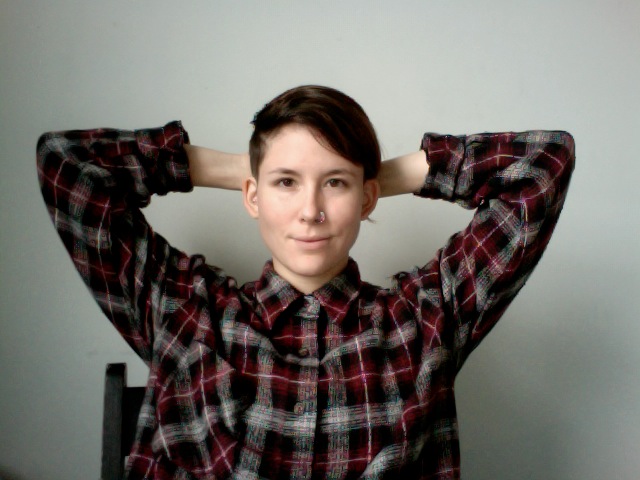 Kailey Bryan is a multi-media artist currently living and working in St. John's, NL. She received her BFA with Honours from York University and was the recipient of the E. J. Lightman Sculpture Award and the Louis Odette Award for Sculpture. Kailey is a founding member of Toronto based collective Tongue & Groove, who create participatory installations with recycled materials, increasingly exhibited in public spaces. Kailey's individual practice centers on commercially manufactured materials and the body, exploring ways in which bodies and environments – physical, social, and psychological – mutually construct one another. Moving toward installation, video and performance, she hums and haws about power, agency, and accountability. She loves critical discussion, large bodies of water, and puns.
Forthcoming are a solo exhibition as part of Eastern Edge Gallery's performance series One Night Stand, a panel discussion at the Rooms, and new work for the Fibre Arts Conference 2015.
Malin Enström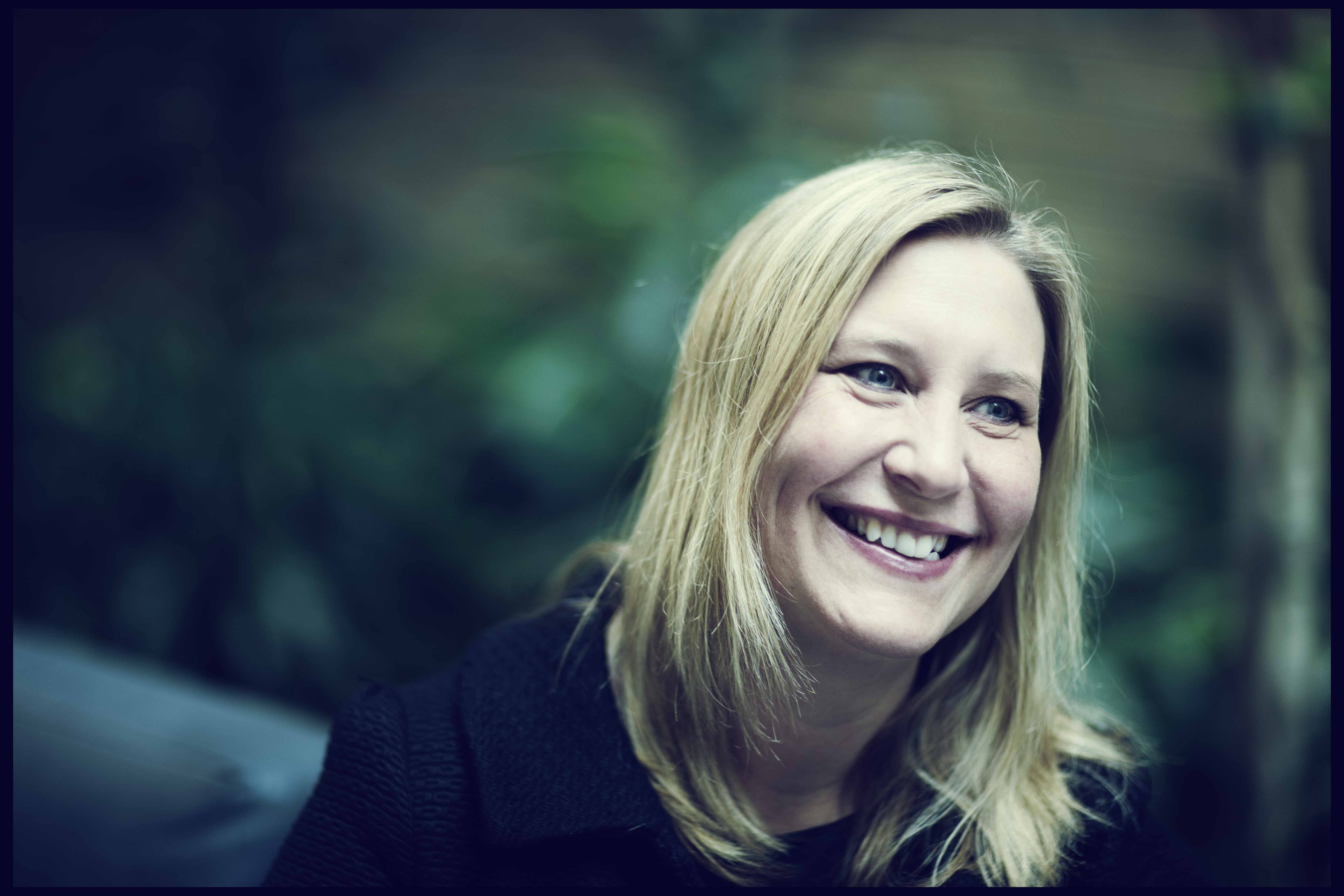 Malin Enström was born in Stockholm, Sweden, and has lived in Southern Europe, North Africa and North America. The main focus of Malin's practice is photography, for which she won an Arts & Letters Award in 2013. She recently had her first solo show, One of of Nine, which documented the lives and experiences of breast cancer survivors in Newfoundland. In her day job, Malin is a crime analyst at the RNC and a PhD student at Memorial University. Malin is represented  by the Leyton Gallery of Fine Art.
Mike Gough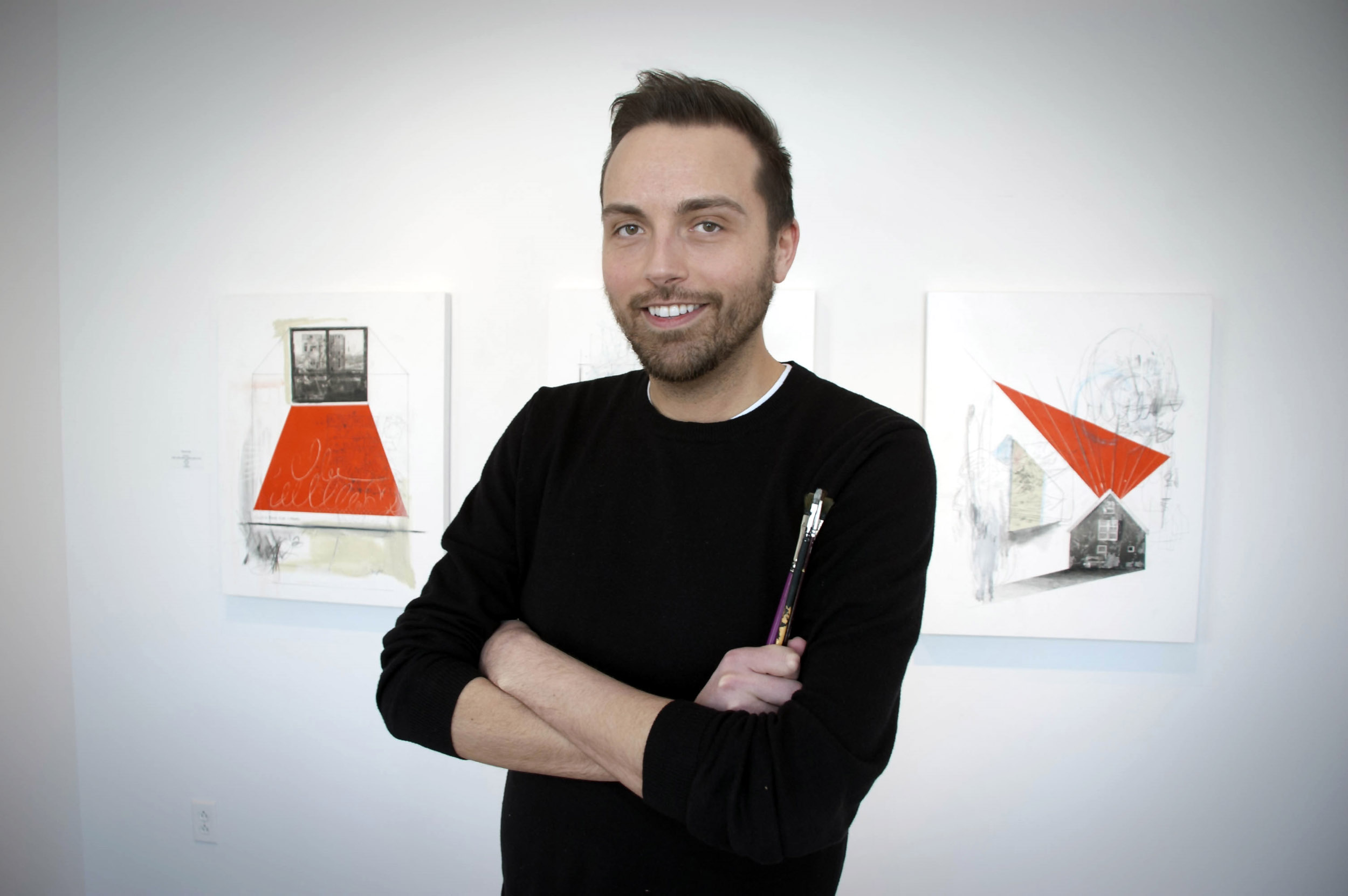 Mike Gough was born in Corner Brook, Newfoundland, in 1985. He received a Bachelor of Fine Arts from Sir Wilfred Grenfell College in 2007 and in 2009 graduated from Memorial University with a Bachelor of Education. Gough went on to attend Central Saint Martins College of Art and Design in London, England, and graduated with a Masters of Fine Arts in 2010. Shortly after, he was invited to exhibit with Witham Gallery in London for an exhibition featuring ten emerging artists from the top graduate schools in the UK, showing the future direction of British art. His work has appeared in group and solo exhibitions in Canada, the UK and France, and is part of both private and public collections in England and Canada. Gough was shortlisted for the Newfoundland and Labrador Arts Council Emerging Artist of the Year in 2013. In December, 2013 Gough opened his first public gallery solo exhibition, titled Retrace, at The Rooms Provincial Art Gallery as part of the Elbow Room Residency Program. Gough is currently represented by Christina Parker Gallery.