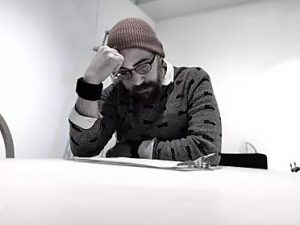 I see life in a different way with everything having texture, pattern, origin and endings and I love to translate how my mind captures those things.
Brazilian by birth, Bruno Vinhas is passionate about global craft culture which drove his will to work in a gallery environment. A degree in Tourism and Hospitality has provided Bruno the experience of living and working in multiple countries and being immersed in different cultures changed his perspective about art and craft. Bruno graduated the CNA Textiles: Craft & Apparel Design program in 2016, and was the recipient of the Colleges and Institutes Canada 2016 ArtShowcase Award, the Craft Council of Newfoundland and Labrador 2016, Anna Templeton Award 2016 and the Government of Newfoundland and Labrador's Centenary of Responsible Scholarship 2017 and graduate with honors. He started working as a Gallery Assistant Director fro the Craft Council of Newfoundland and Labrador in August 2017 and was promoted to Gallery Director in August 2018.
Since his graduation Bruno has been work in different projects including but not limited to fashion shows, drag shows; collective exhibitions and theatre projects.