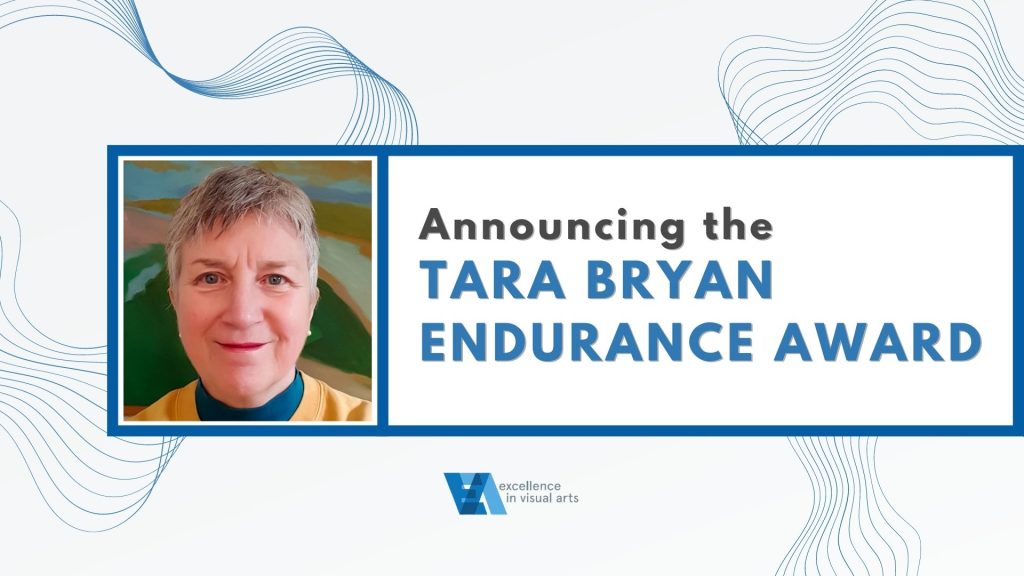 VANL-CARFAC renames Excellence in Visual Arts Endurance Award as Tara Bryan Endurance Award
April 13th , 2023
For immediate release: Visual Artists Newfoundland & Labrador announced today a change to the Excellence in Visual Arts Awards (EVA) program. As of 2023 the Endurance Award will be renamed the Tara Bryan Endurance Award. This award recognizes the consistent dedication and commitment of an artist to their professional practice and to sustained creative output and performances. The change is part of a new partnership with CARFAC National and Bryan's family to commemorate Bryan's contribution to visual arts in Newfoundland & Labrador.

"As an artist and an advocate, Tara exemplified the spirit and purpose of the Endurance Award" said VANL-CARFAC Executive Director David Andrews. "And as a lifetime VANL member, a board member and as someone who provided so much time, friendship and support to us and to the community throughout her whole career, we're really pleased to have an opportunity to incorporate her memory into VANL in a more permanent way."
The award will now be sponsored annually as a part of the Tara Bryan Legacy Fund.
"Thank you to VANL-CARFAC for renaming the Endurance Award in Tara's name," said Tara's sister, Teresa Tidwell. "Our family is thrilled to establish the Tara Bryan Legacy Fund and to have the opportunity to sponsor the Endurance Award with VANL-CARFAC, an organization that Tara was so committed to. I am sure that Tara would have been "gobsmacked."

To view criteria for the Excellence in Visual Arts Award or to make a nomination to the Tara Bryan Endurance award or any of the EVA award, visit https://vanl-carfac.com/eva-awards/eva-application-and-selection-process/ Nominations are due May 1st 2023.
— 30 —