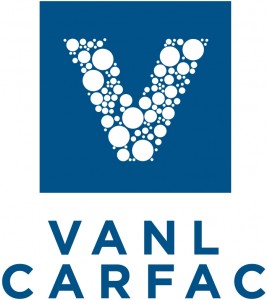 Organization: Visual Artists Newfoundland & Labrador (VANL-CARFAC)
Position: Program Coordinator
Qualifications
Some experience or specific interest in arts advocacy/policy/administration.
Organized, deadline oriented and a self starter.
A visual arts related degree from a post secondary institution is an asset but is not required to apply.
Job Description:
VANL-CARFAC is the primary umbrella advocacy organization for the visual arts sector in Newfoundland and Labrador and as a member's-based group, VANL-CARFAC's official motto is "artists working for artists."
The program coordinator will be tasked with maintaining the VANL-CARFAC office and will serve as the primary contact for members and for non-member artists and organizations. In this capacity the coordinator will be required to address individual concerns of artist members, locate and dispense the information and resources they may need and/or filter appropriate calls/emails to the Executive Director, the board or committee chairs.
In addition the Program Coordinator is responsible for (but not limited to) the following duties:
producing the weekly E-Bulletin highlighting exhibitions, gathering news from the visual arts sector, residencies and job opportunities, and sending it to the VANL membership.
Bi-weekly bookkeeping, processing memberships and keeping the artist member databases current.
email membership/information packages to new members.
co-ordinate with the Executive Director and Board of Directors on all events and programming for the organization as they occur over the course of the year: including the Excellence in Visual Arts Awards, annual general meeting, board meetings, Professional Development workshops, Artist Talks, etc. and work with necessary committees to actualize all details of these programs.
maintain updated media, gallery and patron contact lists as well as artist's websites.
Managing mail orders and memberships
Maintaining the VANL office
Managing VANL's website and social media and overseeing member communications.
Skills
Ability to self-direct and set ongoing goals and objectives, as well as, ability to work with board of directors, committees and staff
Good communication skills
Some familiarity with Word, Excel, PowerPoint, MailChimp, Adobe InDesign, Photoshop, WordPress will be considered an asset
This position is 30 hours a week.
Salary: $25,750
Starting Date: May 2nd
VANL-CARFAC Employees receive a contribution to the cost of a basic health and dental plan; two weeks vacation time; and two weeks professional practice time annually.
Deadline for application: April 18th 2022
Please include references with your resume

For more information, or to email a resume and cover letter contact: vanlcarfac@gmail.com or call (toll free) 1-877-738-7303 .
Resumes/Cover letters can also be mailed or delivered in person to:
Visual Artists Newfoundland & Labrador (VANL-CARFAC)
155 Water St.
St. John's, NL
A1C 1B3