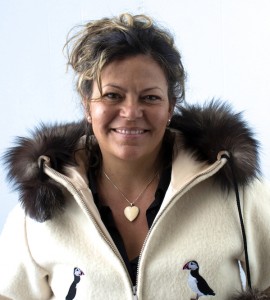 (Vice Chair)
Ingrid Mary Percy studied visual art at the Emily Carr University of Art + Design in Vancouver, BC, Canada (BFA, Dip FA, Studio) and at the University of Victoria, Victoria, BC, Canada (MFA, Painting).
She has exhibited across Canada in numerous public art museums, artist-run-centres, and commercial galleries including the Kelowna Art Gallery, Art Gallery of Greater Victoria, Charles H. Scott Gallery, Open Space, Grunt Gallery, Grenfell Campus Art Gallery, Helen Pitt Gallery, Confederation Centre Art Gallery, and internationally in Las Vegas, New York, Vienna, and Stockholm.
Ingrid also curates and writes about art. She has been published in Canadian Art, The National Post, C International Contemporary Art and other journals.
Ingrid has been teaching visual art since 1997 at various institutions including the University of Victoria, Emily Carr University of Art + Design and Grenfell Campus, Memorial University where she is an Assistant Professor in the Visual Arts Program.
Ingrid feels strongly that academics associated with local institutions must make a difference in the communities in which they live and work. To this end, she is engaged in community practices and has served on numerous non-profit boards including Open Space in Victoria, BC; the Downtown Residents' Association in Victoria, BC; Eastern Edge Gallery in St. John's, NL and VANL-CARFAC.
Currently, Ingrid is Vice-Chair of Visual Artists Newfoundland and Labrador (VANL-CARFAC) as well as the Newfoundland and Labrador representative and Vice President of Canadian Artists' Representation/Le Front des artistes canadiens (CARFAC) National.
Ingrid lives in Corner Brook, Newfoundland and Labrador.