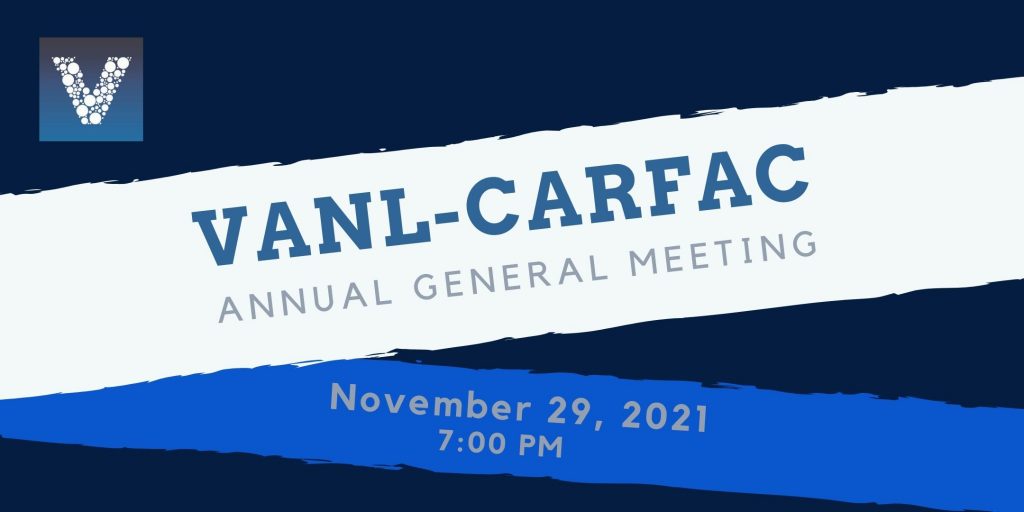 Come see what we've been working on over the last year and help us elect new members to our board.
This year our AGM will be held online via Zoom on November 29th at 7:00pm. Registration on or before November 28th is required. Click here to register. Meeting materials as well as the Zoom link will be sent to registrants shortly before the AGM.
To participate, memberships must be in good standing. Membership registration and renewals can be made by cash or cheque, with credit card by phone or via Paypal here. All artists are welcome to attend, but only members in good standing may vote on official motions.
If you have any questions about the meeting, please contact our Executive Director, David Andrews at dave.vanl.carfac@gmail.com