Eastern Edge Gallery and VANL-CARFAC are pleased to announce a great opportunity for artists!
The Wade In Professional Development Workshop Series addresses a number of areas of professional development for artists from budgeting to artist rights, framing, shipping, and getting connected to the larger art world beyond our shores with 2 national curators.
Join us for 6 workshops in total Saturday Nov 8 (3 workshops) and Saturday Nov 15 (3 workshops).
Workshop leaders include Zach Pearl (Toronto), Peter Wilkins (Clarkes Beach), Christina Parker + Mary MacDonald (St. John's), Michelle Jacques (Victoria), Ingrid Mary Percy (Corner Brook), and Will Gill  + John McDonald (St. John's).
Eastern Edge Gallery Members – free (not a member? sign up! $25/year)
VANL-CARFAC Members – $5/workshop (not a member? sign up! $50/year)
Students – $5/workshop
Regular – $10/workshop
* no pre-registration for workshops necessary. All workshops will be located at EEG at 72 Harbour Drive *
www.wadeinvideo.com
FULL WORKSHOP SCHEDULE:
SATURDAY NOV 8
10 AM | THE NITTY GRITTY, led by ZACH PEARL (Toronto)


Many artists want to know how to design the best application, track, or take care of our artistic careers efficiently. In this workshop we will explore how to format applications, make budgets and spreadsheets that help track revenues and expenses as well as the sales of your artwork.
Zach Pearl is a freelance curator and designer, and an impassioned educator. He holds a BFA with honours in Graphic Design & Illustration from the Minneapolis College of Art & Design, and an MFA in Curatorial Practice from OCAD University in Toronto. Zach specializes in new media curation, and his masters thesis work focused on experimental strategies in virtual exhibitions. Before moving to Canada in 2010, Zach spent five years in the public programs department for the Minneapolis Institute of Arts, and three years as the Assistant Coordinator for the Susan Hensel Gallery. Since relocating to Toronto, Zach has helped to produce exhibitions for the Art Gallery of Ontario, the Textile Museum of Canada and the Gladstone Hotel. When not tackling his freelance endeavours, Zach works as a sessional instructor in Faculty of Art, Integrated Media and Faculty of Design, Graphic Design at OCAD University.
1 PM |  THE INDEPENDENT ARTIST: Representing yourself, led by PETER WILKINS (Clarkes Beach/UK), 1pm
How do you get started as an independent artist? What can we learn using entrepreneurial thinking? How do you talk about your artwork to others? What are some tips on getting "out there"?. Together we will review strategies from opening your own studio to having studio visits with other art professionals, creating an online presence, and physical takeaways. We will also discuss where to find like-minded folks in the creative economy, and how they can help you become an independent artist.
Peter Wilkins is a multimedia artist based in Clarke's Beach, Newfoundland. Wilkins' various bodies of work have been exhibited in public and private galleries across Canada and abroad, including The Rooms Provincial Art Gallery, Confederation Centre Art Gallery (PEI), the Art Gallery of Greater Victoria and Canada House (London, England). His portrait and landscape artworks are held in public and private collections in Canada, the United Kingdom, the United States, Germany, France and Greece. In 2009, Peter Wilkins was the inaugural artist-in-residence at Memorial University. In 2011, his works based on the architecture of Toronto were exhibited as a featured exhibition of the Scotiabank Contact Photography Festival (Toronto). In 2013, Wilkins exhibited at the 55th Venice Biennale in the Collateral Event, About Turn: Newfoundland in Venice, Will Gill & Peter Wilkins.
3 PM | MAKING THE PITCH, led by CHRISTINA PARKER and MARY MACDONALD

Many artists seek commercial gallery representation or would like to pitch new exhibition ideas to an artist-run centre like Eastern Edge Gallery. In this workshop we will explore how to approach, build relationships, and pitch to these various types of galleries. We will also discuss how to deal with rejection.

Christina Parker began working with visual artists as a private dealer in 1981. In 1984 she established her first gallery in a small space on Queen's Road called Contemporary Graphics. The gallery soon outgrew its modest location and in June of 1989 the Christina Parker Gallery opened its doors specializing in the growing interest in contemporary practice. The new location at 50 Water Street has been an active and engaging space to exhibit contemporary art and mount larger exhibitions. The gallery philosophy has been to look outward in representing its artists and to this effort has participated in the Toronto International Art Fair, the most significant annual event for contemporary art in Canada, since 2001. 2014 marks the 30th anniversary of the Christina Parker Gallery.
Mary MacDonald is an artist, critic, arts administrator and independent curator currently residing in St. John's, NL. Mary graduated from Mount Allison University (BFA 2006) and continued her practical education through Zwicker's Gallery (Halifax) and the Owens Art Gallery (Sackville). She recently completed her MFA in Criticism & Curatorial Practice at OCAD University and an internship at C Magazine in Toronto. Her most recent project, the W(here) Festival was a performative exploration of rural artistic practices in Pictou County, NS. Mary is currently the Director of Eastern Edge Gallery, Newfoundland and Labrador's only artist-run centre dedicated to the presentation and discussion of contemporary visual art in all media where she helps to facilitate the presentation of exhibitions, events and community programming.
SATURDAY NOVEMBER 15
10 AM | ALL YOU NEED TO KNOW ABOUT LICENSING, FAIR USE, AND DEFINING VALUE OF YOUR ARTWORK, led by Ingrid Mary Percy (Corner Brook)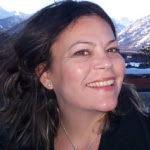 In this workshop we will discuss how to approach issues such as copyright, copyleft, and creative commons licensing. We will also take artists through fair use of their imagery and professional fee schedules as recommended by CARFAC. This helps artists know how much to charge for their services. We will also discuss defining the value of your work with the assistance of a professional appraiser and gallerist.
Ingrid Mary Percy studied visual art at the Emily Carr University of Art + Design in Vancouver (BFA, Dip FA, Studio) and at the University of Victoria (MFA, Painting). Since 1997, Percy has taught visual art at various institutions including the University of Victoria and Emily Carr University of Art + Design. She has served on the Board of Open Space in Victoria, BC and Eastern Edge Gallery in St. John's. Currently, she is Vice-Chair of the Board of Visual Artists Newfoundland and Labrador (VANL-CARFAC) and is the Newfoundland and Labrador representative on the Board of Canadian Artists' Representation/Le Front des artistes canadiens (CARFAC) National. Percy lives in Corner Brook, Newfoundland and Labrador and is an Assistant Professor in the Visual Arts Program at Grenfell Campus, Memorial University. She teaches 2D Design, Drawing, Painting and Serigraphy.
1 AM | THE BIG PICTURE/DOING OUR HOMEWORK, led by Michelle Jacques (Victoria)


The artworld is a big place with many players. Each city has its own unique ecology made up of artist run centres (like Eastern Edge), commercial galleries, public galleries, and major art museums. Add to the mix international art fairs and festivals, and you have a wide range of options to choose from. In this workshop we will consider how each site is different, and how these sites relate to the work that artists are making. We will provide a takeaway of great institutions to start researching.
Michelle Jacques is a curator and writer based in Victoria where she currently holds the position of Chief Curator at the Art Gallery of Greater Victoria (2012-present) . She was recently a the curator of Contemporary Art at the Art Gallery of Ontario where her curatorial projects included Luis Jacob: Habitat (2005-2006); Jennifer Steinkamp: Loom (2005); Present Tense: Kori Newkirk (2005); and Video Primer, a year-long series of consecutive and thematic video programs (2001-2002). Independent projects have included At the Corner of Time and Place, Nuit Blanche Toronto, (2007); Digitalized: Inside the Electronic Dream, Gallery TPW, (2000); and here, a group exhibition of local emerging artists, Robert Birch Gallery, (1999). Recent writings include "The Artist-run Centre as Tactical TrainingUnit," in decentre: concerning artist-run culture (2008); "Some Thoughts on Speech Bubbles," in Pro Forma: Language/Text/Art (2007); and "Art and Institutions: An interview with Janna Graham and Anthony Kiendl," in the September 2007 issue of Fuse.
3 PM | PRESENTING, FRAMING, AND SHIPPING YOUR ARTWORK, led by John McDonald & Will Gill (St. John's), NL, 3pm
In this workshop we will discuss the presentation formats, and a number of techniques from installation to labelling. We will also look at framing techniques, and how to safely pack, crate, and ship your artwork for display.
Will Gill was born in Ottawa and moved to Sackville, New Brunswick in 1987 where he completed his BFA at Mount Allison University. An opportunity presented itself in 1997 to move to St. John's to work as an apprentice at a bronze-casting foundry for sculpture. Gill maintains an active studio practice that encompasses sculpture, painting, photography and video work. He has a wide-ranging exhibition history that includes artist-run centres, commercial galleries, and public galleries/museums at home and abroad. Gill was selected to the national longlist in the 2004 and 2006 "Sobey Art Award". His work is in many private and public collections and is handled exclusively through Christina Parker Gallery in St. John's. Gill currently works as a Preparator at the Rooms Provincial Art Gallery in addition to his artistic practice.
John McDonald works in a range of two-dimensional media; oil on canvas, intaglio, mezzotint, aquatint-and has integrated steel, resin, bronze, and other materials. His art often treats social or political issues, particularly war, aggression and fear, and self-identity. He is fully and creatively engaged in explorations of both medium and message. Born in 1982 in the Goulds just outside St. John's, McDonald completed a BFA in the Visual Arts Program at Sir Wilfred Grenfell College in 2005. His work has appeared in exhibitions in Newfoundland, Quebec, Ontario, England and France. His awards include prizes in the provincial Arts and Letters Competition. McDonald's work can also be found in the collections of Sir Wilfred Grenfell College and The Rooms Provincial Art Gallery, among others. He is represented by Emma Butler Gallery in St. John's. In addition to his creative practice, McDonald currently works as a Collections Manager at the Rooms Provincial Art Gallery.
The WADE IN series is made possible by the generous support of the Atlantic Canada Opportunity Agency as well as our funders the Canada Council for the Arts, the Newfoundland and Labrador Arts Council, the City of St. John's, the Government of Newfoundland and Labrador, Canadian Heritage, and you. Thank you. For more information about the accompanying video art series and these workshops please visit www.wadeinvideo.com.
VANL-CARFAC Visual Artists Newfoundland and Labrador is a non-profit umbrella organization for visual artists in the province of Newfoundland and Labrador. Its mandate is to advocate on behalf of the visual arts sector and acts as a liason between the visual arts sector, government, cultural organizations and public. Become a member at www.vanl-carfac.com.
This project takes place as a part of Eastern Edge Gallery's larger 30th Anniversary Celebrations entitled 30/30 Vision. Please click here for the full schedule of events!