2016
The Long Haul Award – Marlene MacCallum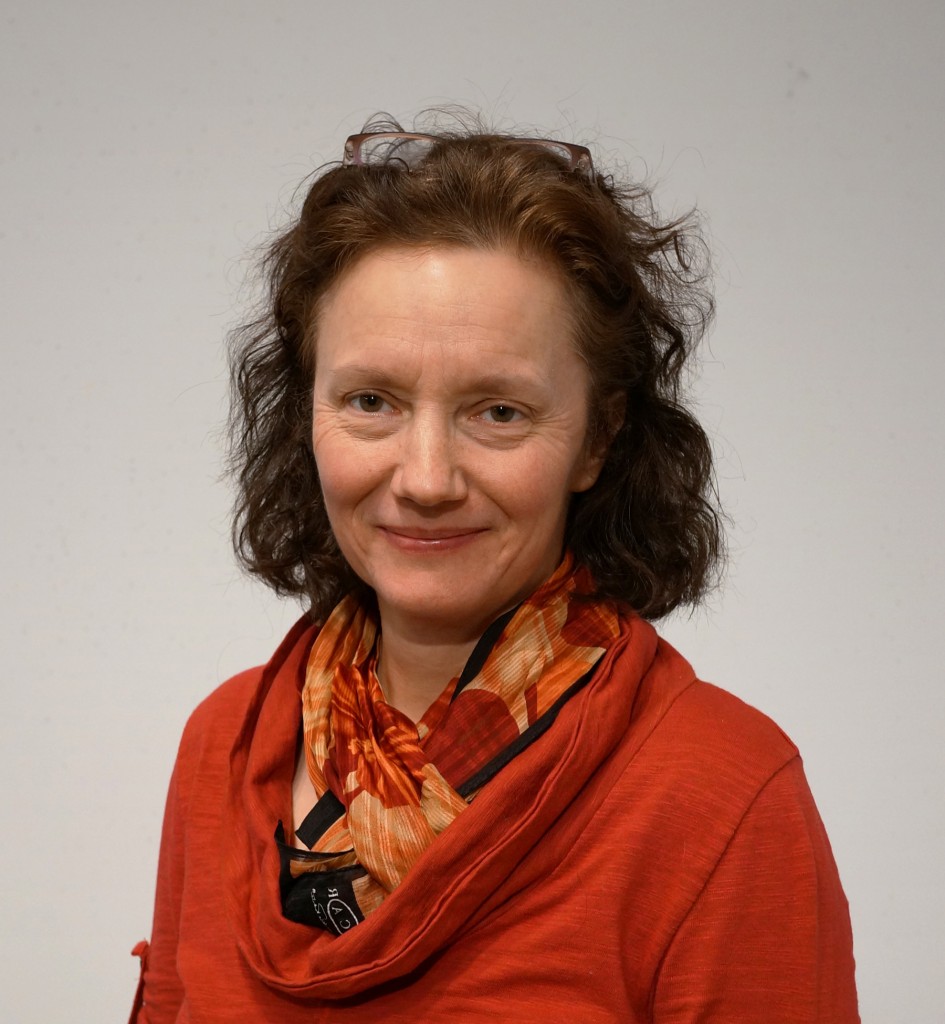 Marlene MacCallum is a visual artist and has lived and worked in Corner Brook, Newfoundland and Labrador since 1990. She is a Professor in the Visual Arts Program at Grenfell Campus, Memorial University of Newfoundland. Marlene will be retiring from teaching this summer and moving into full time art practice.
Between 1985 and 2016, Marlene exhibited prints, photographs and book works in more than 110 solo, invited and juried group exhibitions in 18 countries. Her works are held in over 35 public collections in Canada, the UK and the United States. Marlene was elected to the Royal Canadian Academy of Arts in 2006.
Marlene MacCallum has been making photogravure prints since 1994. She and David Morrish co-authored and published Copper Plate Photogravure: Demystifying the Process in 2003 (Focal Press). Her recent research projects on Artists' Publishing and The Visual Book were funded by the Social Sciences and Humanities Research Council of Canada. Recent exhibitions include All Day Within the Dreamy House at The Rooms, curated by Vicky Chainey-Gagnon.
The Emerging Artist Award – Amery Sandford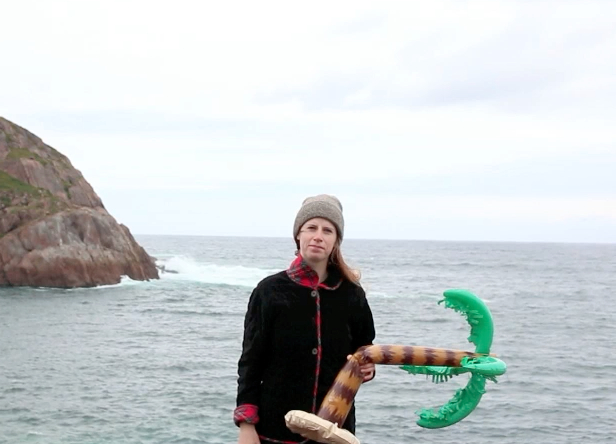 After receiving her BFA from Nova Scotia College of Art and Design University (NSCADU), Amery relocated to St. John's to fulfill the Don Wright Scholarship at St. Michael's Printshop. Working in printmaking, her work draws on cultural construction, tourism, youth culture, and public understanding of Canadian history. Amery has an active relationship with local artist run centres, through volunteering as a Board Member at Eastern Edge Gallery, as well as teaching a large scale woodcut workshop at St. Michael's Printshop.
Besides maintaining a strong practice in print media, her work has expanded into collaboration with other artists and writers, such as publications or curatorial projects. Most recently, she co-curated a printmaking exchange that was exhibited at the Southern Graphics Council International printmaking conference held in Portland Oregon. She has shown work across Canada and the United States, with an upcoming solo exhibition being installed at Possible Worlds in Ottawa, Ontario. InSeptember 2016, she will be attending the MFA in Print Media Program at Concordia University in Montreal, Quebec under the Concordia Merit Scholarship. 
The Large Year Award – Kay Burns
Kay burns is a multidisciplinary artist based in Fog Island, Newfoundland. Her work includes performance art, sculpture, photography, audio, installation and local media. Her practice engages in site-specific responses to locations through a reinterpretation of local histories, mythologies, and the eccentricities of real and invented people who inhabit those places. Her work melds fact and fiction through alternative constructions of place and event, indirectly commenting on the authority associated with the dissemination of information. A significant part of Burns' practice over the past dozen years has been the reinstatement of the defunct Flat Earth Society of Canada through her performance persona, Iris Taylor, entailing presentations of an evolving 'recruitment lecture' and the ongoing development of flat earth artifacts. Her performance work also includes curatorship of the Museum of the Flat Earth and guided 'historical' walks as Iris Taylor, as well as an extended walking practice through her involvement as a founding member of the Ministry of Walking collective. Her work has been presented internationally in Reykjavik, Amsterdam, Belfast, New York and Los Angeles; and across Canada from Dawson City to St. John's. She previously held the post of curator at the Muttart Public Art Gallery in Calgary, and taught in the University of Calgary Fine Arts Department and the Alberta College of Art and Design Media Art Department prior to her move to Newfoundland. Burns continues to undertake freelance writing and curatorial projects, as well as mentorship and visiting teaching roles for various organizations and institutions.
The Kippy Goin's Award –Art Association of Newfoundland and Labrador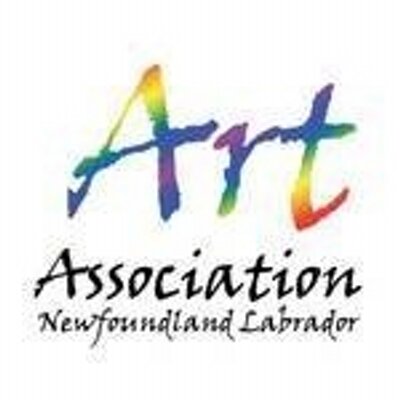 The Art Association of Newfoundland and Labrador, is a completely volunteer-run organization, had its beginning 56 years ago in 1960, making it our longest running provincial art association. It has a Board of Governors consisting of a President, Vice President, Past President, Treasurer, and Secretary as well as member-at-large.
It is an organization of artist supporting artists and continues to provide encouragement and support to members at varying stages of their careers through workshops, lectures and studio visits; providing opportunities to exhibit work, communicating pertinent information and providing advice and opportunities to connect with other artists.
The organization is changing with the times and encourages its members to do the same through instruction of social media and providing links, via the internet, to art related materials, newsletters, and documentaries. These links may showcase the growth of members or alert them to opportunities which could help advance their careers.
One of our members said it best: "AANL does not limit its members but invites artists of all levels by promoting its professional members and supporting & encouraging its emerging artists through workshops and guidance. AANL not only provides opportunity, it also provides community."
The Critical Eye Award – Heather Igloliorte
Heather Igloliorte is a Inuk independent curator and art historian from Happy Valley – Goose Bay, currently residing in Montreal. She is an Assistant Professor of Indigenous art history at Concordia University, where she holds Concordia University Research Chair in Indigenous Art History and Community Engagement. She is the curator of the forthcoming exhibition SakKijâjuk: Art and Craft from Nunatsiavut, which opens at The Rooms in the fall of 2016 before going on to tour across Canada.
2015
The Long Haul Award – Kent Jones
Kent Jones received his BFA from the University of California at Santa Barbara and a post-graduate degree from the Slade School of Fine Art, University College, London, England. He has exhibited his paintings, prints and drawings in solo, group and juried exhibitions worldwide since 1971. He is the recipient of numerous national and international awards including awards from print and painting competitions, direct artist grants, artist-in-residencies, travel grants, research grants, guest artist appointments and elections to distinguished organizations. His work is included in over 100 public, corporate and educational collections such as Harvard
University, Boston; Victoria and Albert Museum, London, England; Trinity College Dublin, Ireland; The Irish Museum of Modern Art, Dublin; The Butler Institute of American Art, Youngstown, Ohio; Mulvane Art Museum, Topeka, Kansas; Ulster Museum, Belfast, Northern Ireland; and Museo de Bellas Artes, Rio de Janeiro, Brazil. The artist lives and works in Corner Brook, Newfoundland where he is Professor and Chair of Visual Arts at Grenfell Campus, Memorial University of Newfoundland.
In 1989, Kent Jones was the first faculty member hired at Grenfell Campus, not only to teach in the program, but also to help build it from the ground up. Since then, his contributions to the visual arts sector of Newfoundland and Labrador extend far beyond his art practice. The EVA jury would like to recognize Kent's tireless dedication to his students, colleagues and the arts in our province with The Long Haul Award.
Emerging Artist Award – Kyle Bustin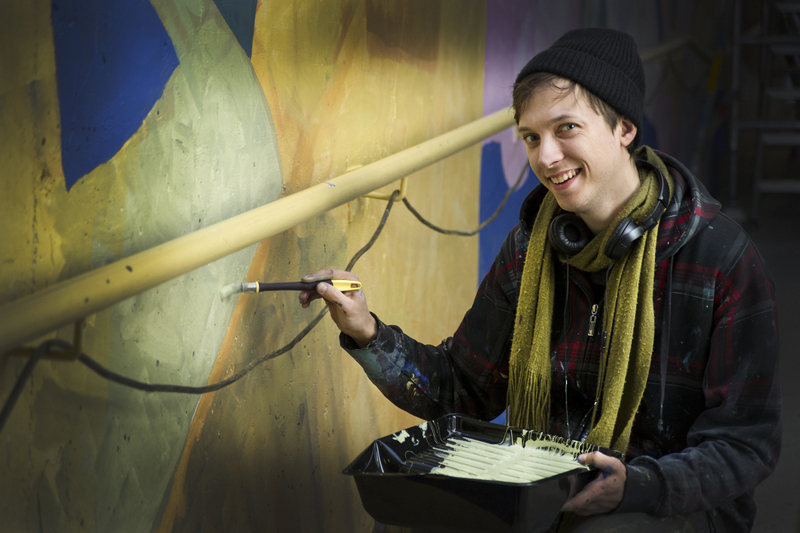 Kyle Bustin is a contemporary Street artist, mural painter, multi-media artist and graphic designer. He graduated from Memorial University's Grenfell Campus with a BFA in Visual arts in May 2011. Since the fall of 2011 he has been an active member of the St. John's visual arts community. In September 2014 his work was exhibited at The Rooms Provincial Gallery as part of the Elbow Room Program. During his time in St. John's he has been an active supporter and promoter of the contemporary street art community within St. John's.
Kyle Bustin has had a busy year. Having two solo exhibitions at The Rooms (Digital Beasts) and Eastern Edge (Digital Impulse), participating in two residency programs and contributing to arts education in our province through artist talks, and the NLAC Art Smarts Project, Kyle has demonstrated huge promise and dedication to the field. The EVA jury is pleased to present Kyle with The Emerging Artist Award.
The Largest Year Award – John McDonald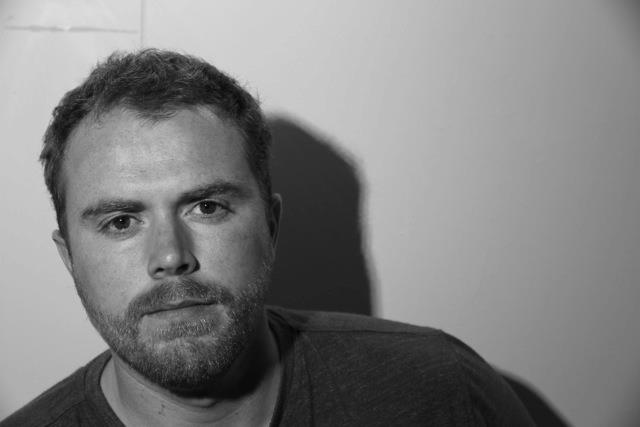 Raised in Goulds, NL, John McDonald earned a B.F.A. in Visual Arts from Sir Wilfred Grenfell College in 2005. John's creative practice revolves around figurative oil painting as a means to explore personal interpretations of culture, place and history with a predominant narrative tone. John has exhibited at The Rooms Provincial Art Gallery and works from that exhibition are on permanent display at the Sealers Memorial Interpretation Centre in Elliston, NL.
John has been the recipient of numerous professional opportunities, such as the Provincial Arts and Letters Competition, The Memorial University Chancellor Portrait Commission and the SGE Acres Purchase Award and his artwork is also held in a wide variety of private and public collections across the country, including those of Sir Wilfred Grenfell College, the City of St. John's, St. Michael's Printshop and The Rooms Provincial Art Gallery. John currently works from his studio in downtown St. John's, NL, and is represented by The Emma Butler Gallery of Fine Art. John is a narrator of histories, lost and found viewed through the complexity of painted canvas and quiet moments resting on gallery walls. Presented with the romantic light of a northern Newfoundland winter sun his works exhibit a quiet investigation into the cultures and nostalgia's of this greater community searching for what is lost but cannot be found anywhere else. Through collaborative projects, open narrative landscapes and historical commissions John seeks to push forward with his creative practice borrowing from the Province's painting greats while building a language all his own for a strong foundation of the future.
The Kippy Goins Award – Sharon LeRiche & the Craft Council Gallery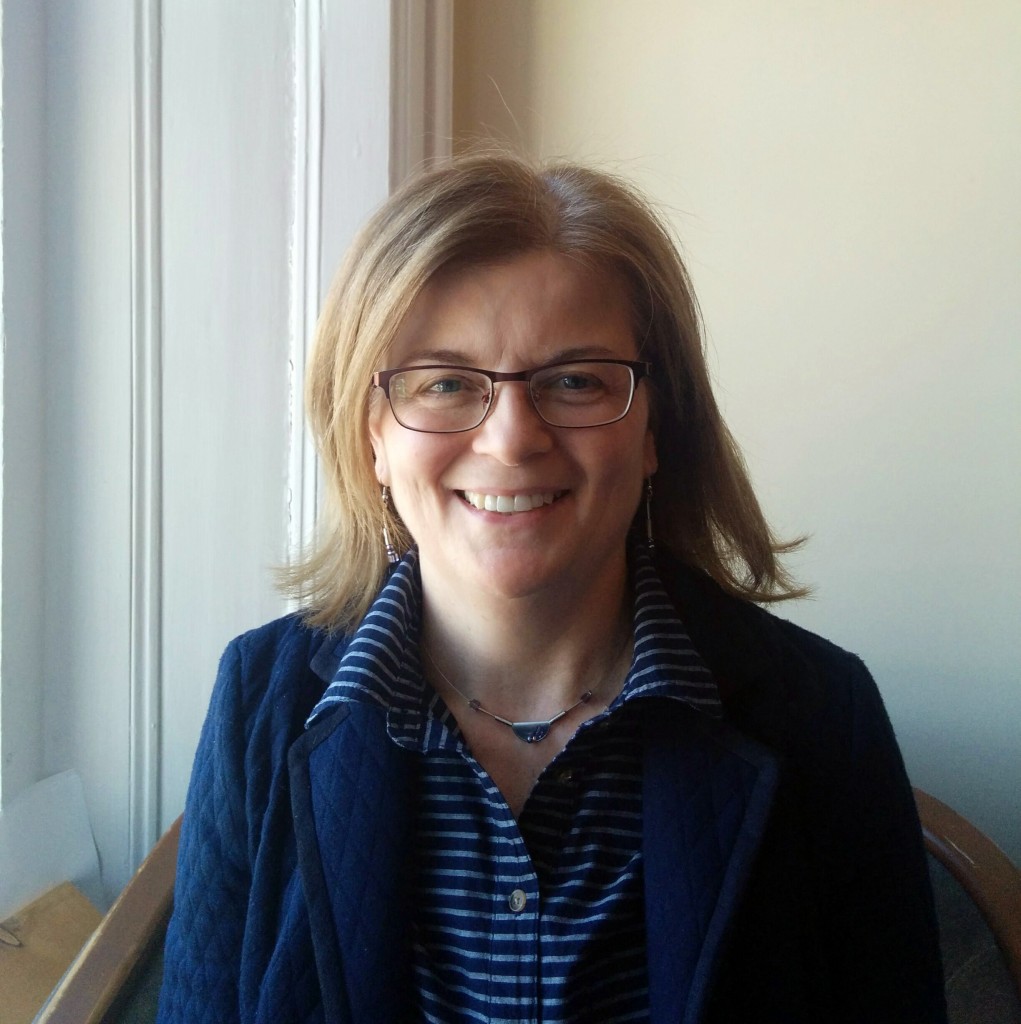 Sharon LeRiche was born and raised in Newfoundland, studied at Sheridan College and received a Bachelor of Fine Arts from the Nova Scotia College of Art and Design. In 1993 Sharon became the Director of the Gallery at the Craft Council of Newfoundland and Labrador and has been responsible for the presentation of over 250 exhibitions during her tenure. Sharon has hosted exhibitions from all over Canada, Ireland and Asia Pacific along with preparing local exhibitions that have travelled provincially, nationally and internationally. As Director of the Craft Council's Gallery Sharon has worked to build partnerships with community groups and create programming and publications that showcase the dynamic talent of our province.
The Craft Council Gallery with Sharon LeRiche at the helm has undertaken the ambitious project of programming ten to fourteen curated exhibitions a year of work by regional, national and international artists. These exhibitions are accompanied by artist talks, publications, workshops and demonstrations which all contribute to the ongoing vitality of fine craft in the province. A significant aspect of the programming is the community outreach and the partnerships which have been forged. Sharon LeRiche has worked with and encouraged countless artists over the years and has worked quietly behind the scenes to forge community partnerships and develop awareness of artists working in the craft sector in Newfoundland and Labrador.
The Critical Eye Award – Bruce Johnson
Bruce Johnson is a curator, critic and novelist. He trained as a visual artist at the Nova Scotia College of Art and Design, later studying philosophy at Memorial University's School of Graduate Studies. In 1993, he moved from Halifax to St. John's, somehow stretching a one-year internship at the Art Gallery, Memorial University, into a 20-year career on the island. Johnson served as the province's first Curator of Contemporary Art at The Rooms Provincial Art Gallery, from 2003-2013. He received the Christina Sabat Award for Critical Review in the Arts (2003) and was a finalist for both the Fresh Fish Award for Emerging Writers (2007) and the Metcalfe-Rooke Award (2007). In 2010, Gaspereau Press published his debut novel Firmament. Now based in Nova Scotia, Johnson continues to write for galleries and publications ranging from Mass MoCA to Prefix Magazine. Bruce has exhibited a great focus on establishing a vocabulary for the arts community throughout Newfoundland and the greater Canadian arts community. His drive towards expanding this awareness has crossed invisible borders in North America and leaped great oceans of history and cultures making present the strength and foundation of the Newfoundland Arts spirit. It is with great pride to present Bruce with this award as he has exhibited a profound tenure as a purveyor of contemporary thought and historical consideration witnessed through his documented history of a lover of art.
The People's Choice Award – Mike Gough
Born and raised in Corner Brook, Newfoundland, Mike Gough is a visual artist whose practice focuses primarily on painting and drawing. After receiving a BFA and Bed from Memorial University in 2007 and 2009, respectively, Gough traveled to London, England to attend Central Saint Martins College of Art and Design where, in 2010, he earned an MA Fine Art. In 2014, after his first solo exhibition at The Rooms, he opened his fourth solo exhibition at Christina Parker Gallery, in St. John's. Gough currently lives and works in St. John's, NL and is represented by the Christina Parker Gallery.
2014
The Long Haul Award – Pam Hall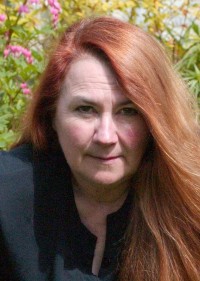 Pam Hall is a visual artist, film-maker and writer, whose work has been exhibited across Canada and internationally, and is represented in many corporate, private and public collections, including the National Gallery of Canada.
Her practice is interdisciplinary—including installation, drawing, object-making, photography, film, writing , social practice and performance. Her work has explored the fisheries, the body, female labour, place-making, the nature of knowledge and notions of the "local".  She was the inaugural Artist-in-Residence in the Faculty of Medicine at Memorial University and spent more than two years there pursuing her research into how doctors learn to see the body.
Her work is often collaborative and for more than a decade she has undertaken socially-engaged projects with communities in locations distant from the pristine space of the gallery, the studio, and the museum. In rural Newfoundland and Alberta, on wharves here and in Japan, in local fish plants and distant farmer's fields, Hall has made work that involves many others as participants and collaborators.
She has worked with doctors and medical students, fishers on both coasts of Canada, workers in the food service and fish processing industries, knowledge-holders in Western Newfoundland and was the only artist on an interdisciplinary team of scholars studying the crisis in the marine fisheries in Canada.  She has also written and illustrated children's books, is an award-winning production designer in the Newfoundland film industry, winning the first Director's Guild of Canada Award for Outstanding Achievement in Production Design for her work on Rare Birds.  
She was inducted into the Royal Academy of the Arts (RCA) in 1992 and has been teaching graduate students in the MFA in Interdisciplinary Arts program at Goddard College in Vermont since 1998. She has lived and worked in St. John's for more than forty years, where she recently completed her PhD at Memorial University undertaking research and creation that proposed visual art as a form of knowledge production.  HouseWork(s)—a ten-year survey exhibition of her work is currently on display at The Rooms until September.
The Emerging Artist Award – Kailey Bryan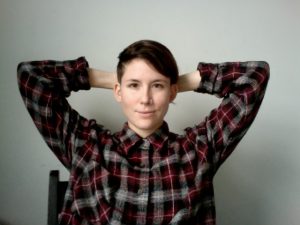 Kailey Bryan is a multi-media artist currently living and working in St. John's, NL. She received her BFA with Honours from York University and was the recipient of the E. J. Lightman Sculpture Award and the Louis Odette Award for Sculpture. Kailey is a founding member of Toronto based collective Tongue & Groove, who create participatory installations with recycled materials, increasingly exhibited in public spaces.
Kailey's individual practice centers on commercially manufactured materials and the body, exploring ways in which bodies and environments – physical, social, and psychological – mutually construct one another. Moving toward installation, video and performance, she hums and haws about power, agency, and accountability. She loves critical discussion, large bodies of water, and puns.
Forthcoming are a solo exhibition as part of Eastern Edge Gallery's performance series One Night Stand, a panel discussion at the Rooms, and new work for the Fibre Arts Conference 2015.
The Large Year Award – Will Gill
Will Gill earned a Bachelor of Fine Arts degree from Mount Allison University in 1991, with a focus on sculpture.
Gill has maintained a studio practice since graduation, evolving from solely sculptural exploration, to a practice that encompasses painting, sculpture, photography and video work. He was named to the long-list of the Sobey Art Award in the 2004 and 2006 competitions. The Sobey Art Award is Canada's premiere award dedicated to contemporary artists under 40 years of age.
Recent career highlights include a commission for a large-scale water installation at Toronto's Scotiabank Nuit Blanche (2012), participation in a two-person collateral exhibition at The 55th Venice Biennale (2013), a solo exhibition of paintings at The Two Rivers Gallery in Prince George, British Columbia (Oct 2013), work on a $100,000 sculpture commission for a corporate building in downtown St John's, Newfoundland (2013) and a design commission for a hand tufted carpet for The Canadian Consulate in London, England (2014).
He lives and works in St John's, Newfoundland, Canada.
The Kippy Goins Award – Community Youth Arts Program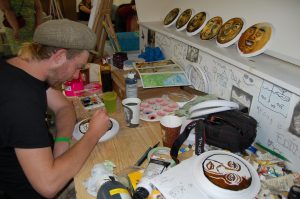 Administered by The Murphy Centre and funded by Service Canada, The Community Youth Arts Program is a visual art based, career development project for youth between the ages of 16 and 30. It is dedicated to life-long learning and employment training in the visual arts through community service as well as group and individual skills training.
Participants in this program are creative individuals who need to develop or improve upon professional practices and employability skills while simultaneously exploring new career and life goals.  CYAP helps participants apply for career and educational opportunities and assists in connecting them with professionals in the community that match their life goals or personal challenges.  Providing a forum for community networking and support is an integral part of CYAP.  We carry out various projects and work placements that benefit community organizations and events. As a result, CYAP participants become acquainted with local professionals and develop a stronger understanding of their cultural community and associated cultural careers.
CYAP adheres to a team-based workplace model and each participant in the program is paid minimum wage for 30 hours of work per week for the duration of the program.  Administered by The Murphy Centre, CYAP has been operating since 1999 and is presently located at the HarbourSide Studio, 72 Harbour Drive St. John's, NL.
The Critical Eye Award – Lisa Moore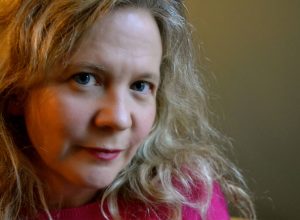 Lisa Moore has written two collections of short stories, Degrees of Nakedness and Open, and three novels, Alligator, February and Caught. She has edited The Penguin Anthology of Canadian Short Fiction by Women, and co-edited (along with Dede Crane) Great Expectations: 24 True Stories about Birth by Canadian Authors. She has recently adapted February for the stage.
Lisa has written for Chatelaine, Elle Magazine, The Walrus and the Globe and Mail, the Toronto Star, The Guardian, Azure Magazine, the National Post and Canadian Art.
She has taught at the University of British Columbia's online Master Program in Creative Writing, and at Memorial University of Newfoundland and Labrador. She holds a BFA from the Nova Scotia College of Art and Design.
Lisa lives in St. John's, Newfoundland.
2013
The Long Haul Award – Colette Urban
Colette Urban worked in the areas of sculpture, installation and performance, focusing on questions of identity and response to landscape. Her work challenged boundaries between artist and audience, developing viewer activated installations that address the political and social structures of domestic and/or public space. The performances, often inspired by the installations, refer to personal narratives questioning issues of gender. Urban's use of recycled materials and her methods of construction and presentation are in response to the installation and/or performance site. Her performances and installations have been exhibited in Italy, Great Britain, The Netherlands, United States and across Canada. Urban was the subject of a documentary film Pretend Not To See Me where she restaged eleven performances. This film was directed and produced by Katherine Knight and Site Media Inc. In 2006 Urban retired from a teaching position at the University of Western Ontario and moved to McIvers Newfoundland where she established an art retreat, Full Tilt Creative Centre, to attract contemporary art makers to the west coast of Newfoundland. As Professor Emeritia from UWO Colette traveled extensively as a guest speaker giving lectures about her work.
The Large Year Award – Michael Flaherty
Michael Flaherty was born in St. John's in 1978 and grew up in Clarenville where he spent much of his time getting lost in the woods. He has turned this urge to explore into a career as an artist – he has not only resided in six different provinces, but has also crossed North America by bicycle and lived alone for three months on a deserted island, both as art projects. Michael, like many Newfoundlanders, is on temporary loan to Alberta, where he is the Ceramics Technician at Red Deer College. In the near future Michael will be returning to Newfoundland to travel to beaches in abandoned communities where he will photograph the pottery shards he finds there.
The Emerging Artist Award – Audrey Hurd
Audrey Hurd lives and works in St. John's. She received a BFA from NSCAD University and completed the 2012 Don Wright Memorial Scholarship at St. Michael's Printshop. Primarily a printmaker, her work combines traditional print and craft processes with experimental techniques in order to create a range of impressions. She has participated in group and solo shows across the country with an upcoming solo exhibition and residency at the Women's Studio Workshop in Rosendale, NY.
The Kippy Goins Award – Tina Dolter
Tina Dolter was born in Montreal to a Canadian Forces family, and made her home in Western Newfoundland since 1976. Although she had been a practicing artist for more than 25 years, Dolter went back to university in 1993 to study visual art. She graduated with a Bachelor of Fine Arts Degree from Memorial University of Newfoundland (MUN) at Grenfell Campus in Corner Brook in 2002, and received the University Medal for Academic Excellence. She was a finalist for the 2005 Newfoundland and Labrador Arts Council (NLAC) Emerging Artist of the Year Award, and nominated for the NLAC Arts Achievement Award for 2009 and the Artist of the Year Award for 2011, as well as nomination for the Visual Artists Newfoundland and Labrador (VANL) EVA Large Year Award for 2011. Tina exhibited her work nationally and internationally. She had very successful exhibitions in Toronto, St. John's and Corner Brook for her series, Sensuality of the Maturing Woman. In her short life, Tina was a tremendous advocate for the arts in our province and for the rights of artists, partcipating in ACI, VANL-CARFAC and LAWN, and was a moving force in developing a public art policy for Corner Brook.
The Critical Eye Award – Heather Igloliorte
Heather Igloiorte is an Inuk artist and writer from Labrador. After graduating from the Nova Scotia College of Art and Design University with a BFA in painting and a minor in art history, she moved to Ottawa to pursue an MA in Canadian Art History, specializing in Inuit art. While in the MA program she completed a yearlong internship as a curatorial assistant at the Canadian Museum of Civilization, became involved with the ACC, and was hired by the Carleton University Art Gallery to be the Curator of Inuit Art for the 2005-2006 academic year. Her artwork has been shown and sold all over the East coast, and is in several public and private collections. Her research centers on mid-twentieth century modernist primitivism, Native North American art, and issues of nationhood and hybridity.
2012
The Long Haul Award – Christopher Pratt
The Large Year Award – Jordan Bennett
The Emerging Artist Award – Philippa Jones
The Kippy Goins Award – Caroline Stone
The Critical Eye Award – Joan Sullivan
2011
The Long Haul Award – Gerald Squires
The Large Year Award – Veselina Tomova
The Emerging Artist Award – Allen Walbourne
The Kippy Goins Award – Angela Antle
The Critical Eye Award – Gloria Hickey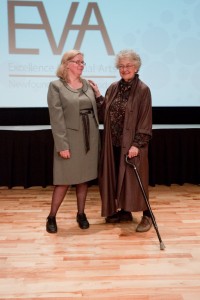 Critical Eye Award Winner Gloria Hickey with Mary Pratt, 2011.
2010
The Long Haul Award – Tara Bryan
The Large Year Award – Luben Boykov
The Emerging Artist Award – Jason Penney
The Kippy Goins Award – Jeanette Laaning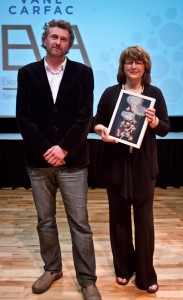 Luben Boykov and Jeanette Laaning, 2010

2009
The Long Haul Award – Marlene Creates
The Large Year Award – Reed Weir
The Emerging Artist Award – Jennifer Barrett
The Kippy Goins Award – St. Michael's Printshop
2008
The Long Haul Award – Charlotte Jones
The Large Year Award – Craig Francis Power
The Emerging Artist Award – Jay Kimball
The Kippy Goins Award – Patricia Grattan
2007
The Long Haul Award – Kathleen Knowling
The Large Year Award – Michael Pittman
The Kippy Goins Award – Eastern Edge Gallery
2006
The Long Haul Award – Mary Pratt
The Large Year Award – Will Gill
The Kippy Goins Award – Bonnie Leyton