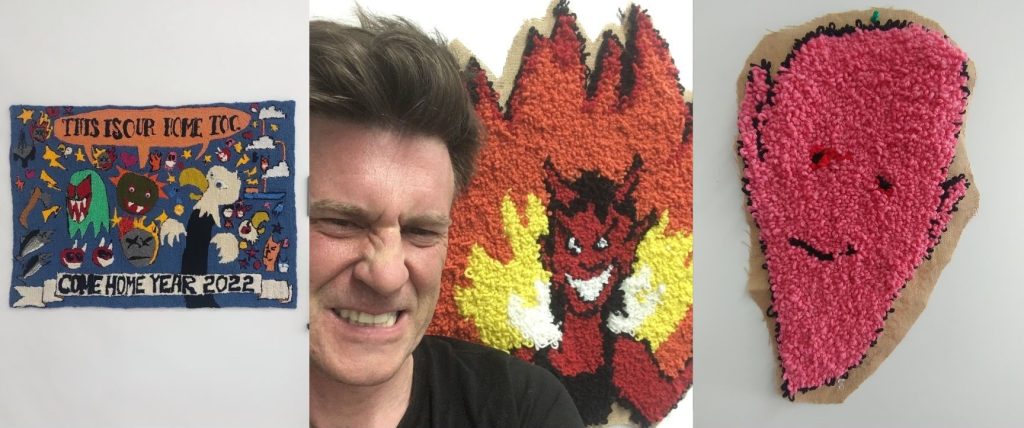 For Immediate Release St. John's, NL – December 15th, 2022 Cox & Palmer and Visual Artists Newfoundland and Labrador (VANL-CARFAC) are pleased to announce Craig Francis Power as the recipient of the 2022 Cox & Palmer Pivotal Point Grant in support of "WELCOME TO CRUDE CITY"—a series of hooked rugs which will constitute a new body of work and culminate in Power's first commercial gallery exhibition at Christina Parker Gallery in 2023.
"Cox & Palmer is delighted to congratulate Mr. Power on becoming the 2022 grant recipient," says Greg Anthony, partner at Cox & Palmer. "Invitation to exhibit at a commercial gallery is certainly a pivotal moment in an artist's career, and we wish Mr. Power all success with his project Welcome to Crude City."
The Cox & Palmer Pivotal Point Grant is a funding opportunity offered through VANL-CARFAC for visual artists in Newfoundland and Labrador. It was created to provide financial support for working visual artists who have reached a crucial point in their artistic career, to allow them to evolve their practice and develop their reputation and visibility within the art world.
"We were very pleased to choose Craig as this year's Pivotal Point recipient," said the 2022 jury. "This project is a bold step in a long and varied career and feels like a real breakthrough in realizing aspects and themes of his work that have always been there but are now having a chance to come to fruition. There's a level of professionalism to the work and to his overall approach that we really appreciated, and his application very clearly articulated why this project is so pivotal to his career at this point."
For media enquiries, please contact VANL-CARFAC's Program Co-ordinator, Em Nowlan, at vanlcarfac@gmail.com or (709)-738-7303.
-30-